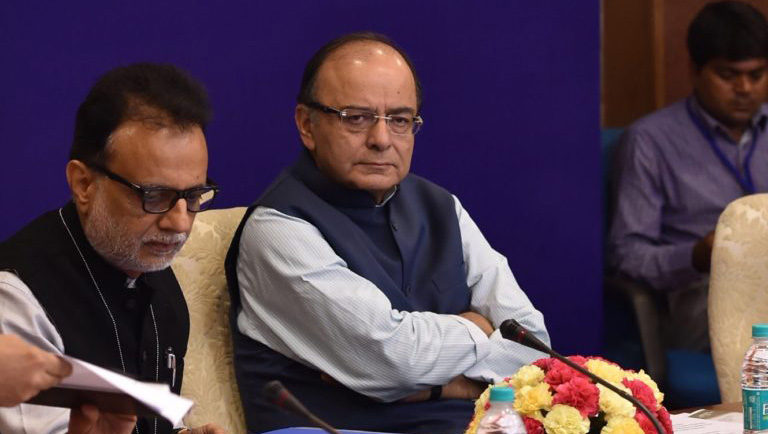 THE ELECTION RESULTS 2016
Posted on May 20, 2016, No Comments admin
The results of the five State Assemblies which went to poll in the last two months are on expected lines.
The most important political analysis emerging from the results is a significant setback to the Congress party. It lost both the States of Kerala and Assam. In Kerala, it lost because its government was mired in corruption scams.  In Assam, its traditional policy of encouraging illegal immigration as a source of vote bank invited a popular wrath. The strategic alliance between the BJP, AGP and the BPF highlighted this historical blunder of the Congress. In Tamil Nadu, it was a laggard in the DMK-Congress alliance.  Its poor strike rate pulled the DMK alliance down.  In West Bengal, the alliance with the Left was an ideological compromise. It proved counter-productive. Post 2014 General Elections, the Congress has increasingly adopted fringe positions. It didn't behave as a natural party of governance. Its obstructionism was blended with its leader's "rent a cause" approach. The Congress is, today, threatened with being pushed increasingly to the margins. Will it be the main challenger to the BJP led NDA in 2019, or will it stand behind a hotchpotch combination of ideologically disparate regional groups?  What is the nature of 'surgery' the party leaders are now talking about?  Will the Congress evolve into a structured party with a galaxy of leaders or will it remain a dynastic party?
For the BJP, this election marks a significant geographical expansion. There were not many takers in 2008 for the idea that BJP can form its own government in Karnataka. Karnataka was then seen as a gateway to the South. We are now on a come-back trail in Karnataka.  We have since, a coalition government in Andhra Pradesh and are increasingly pushing the politics of Kerala to a tri-polar position. We are unquestionably the largest party in Bihar.  In our Eastward movement, we will now form a government with a comfortable majority in Assam. We are already a part of the two coalition governments in the North East and have made a sizeable seat and vote presence in West Bengal. We seek to work in cooperation with the Governments of the regional parties.
The Left has ideologically become irrelevant globally. The political and economic models that they espoused have been widely rejected. In India, it is their battle for an ideological survival. Their victory in Kerala is the result of an unpopular government losing an election and an opponent winning by default. Their marginalization in West Bengal, a State they ruled for 34 years, is significant.  Extreme positions espoused by a few in the Universities of Jadhavpur and JNU cannot be a mainstream agenda of India.
For us in the Central Government it will be an opportunity to work closely with all the five elected State Governments for the larger welfare of the people.