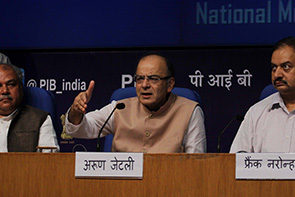 Text of my speech delivered in Rajya Sabha on February 25, 2016 during discussion on situation arising in JNU & HCU.
Posted on 25 February, 2016 , No Comments Comments admin
THE LEADER OF THE HOUSE (SHRI ARUN JAITLEY): Sir, I must confess that initially, when this debate started, I had no intention of intervening or speaking in this debate. My colleague, the HRD Minister, Mrs. Smriti Irani, would reply to the debate at the en.....